NOW AVAILABLE
DE PROFUNDIS
DIGITAL DOWNLOAD
Belmont Music Publishers is pleased to announce a new critical edition of Arnold Schoenberg's six-part a cappella choral masterwork, "De Profundis" (Psalm 130). The new edition of Schoenberg's last completed work was created by Dr. Mary-Hannah Klontz (DMA, George Mason University) in collaboration with Belmont Music Publishers, the Arnold Schoenberg Center and noted experts in the field.
Five years of research and analysis have led to many improvements to the 2003 edition, BEL-1052. Of particular interest are these features:
Restoration of the critical tempo change at measure 42, that changes the final verse of the psalm from a slow pilgrimage to a triumphant march to the Temple

Correction of pitch and rhythm errors in vocal parts and piano reduction after consultation with the manuscript and other primary source documents

Modernized Hebrew transliteration by Jewish music authority, Dr. Joshua Jacobson

Expanded editorial and performance notes

Music notation files and audio files for score study, making this Twelve-tone work more accessible
"De Profundis" (Psalm 130) is available in three formats: BEL-1052a-standard portrait edition, BEL-1052b-landscape edition and 1052c-a music notation file for score study (Finale, Sibelius, Musescore, SmartMusic and XML files). Perusal copies of the portrait and landscape editions, an audio file of the piano reduction, as well as the errata for BEL-1052 may be accessed here:

https://drive.google.com/open? id= 1ehEjKlgbtcUErdg1ITJjSCflXlD79 WgD
All files will be provided as digital downloads via E-mail and may be ordered from Belmont Music Publishers office@schoenbergmusic.com
____________________________________________________________________________________________________________________
Welcome to the Belmont website. We publish and distribute most of the works of Arnold Schoenberg and we are happy to assist you in obtaining information on any of his works, even if they are available from another publisher. You may use our search engine to quickly find information regarding any work. You can also go directly to our catalog. This home page includes embedded links to Schoenberg performances through InstantEncore.com, related YouTube videos plus current news.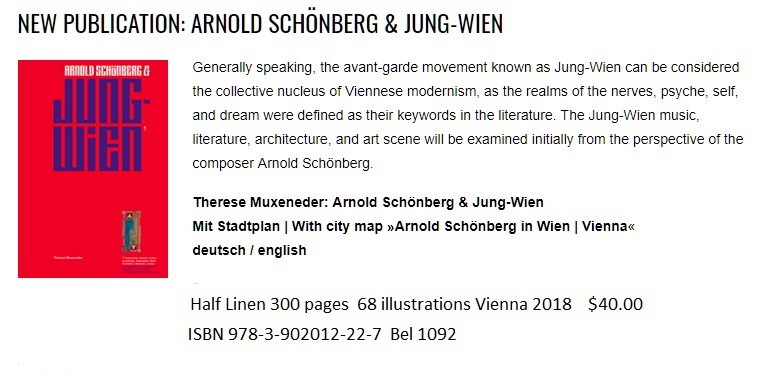 ______________________________________________________________
NOW AVAILABLE - FRIEDE AUF ERDEN FACSIMILE
The facsimile edition – prepared 110 years after the work was composed – unites two autograph music manuscripts of the choral work that displays "the most artful polyphony, most wonderful tonal effect, and sublimest expression" (Anton Webern).
Peace on Earth, op. 13 by Arnold Schönberg is part of the traditional choral music repertoire. The text of this a-cappella chorus, composed in 1907 for a competition organized by the Steiermärkischer Musikverein, was taken from a Christmas poem written by Conrad Ferdinand Meyer.
The poem begins with the promising message of peace from the Christian Christmas story, and then depicts the history of the world after Christ's birth as a time of war in which the belief in justice and peace had been retained, however; a peace that promises to become reality for future generations.
Arnold Schönberg: Peace on Earth, op. 13
Facsimile
Edited by Therese Muxeneder (Arnold Schönberg Center, Wien)
Soft cover, 27,2 x 35,5 cm, 52 pages, 22 tables, Text (german/english)
Vienna 2017 | ISBN 978-3-902012-20-3 | Bel 1013F $46.00
ARNOLD SCHOENBERG PLAYING CARDS. THERE ARE TWO DIFFERENT SETS ($20 EACH DECK). THEY ARE MEANT TO BE USED FOR PLAYING.
Current Performance Listings
Please feel free to contact us regarding any information that you might wish to include on this site or to suggest items that you feel should be included. We welcome any comments.
====